Welcome to


Your chance for adventure!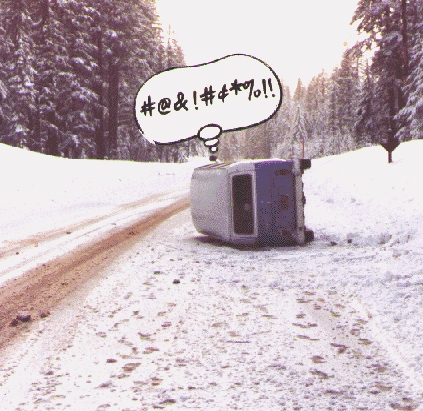 Do you enjoy the Northwest's outdoors? Do you admire the engineering simplicity of those older VW buses, or the refinements of the later Vanagons and Eurovans? Or perhaps you are aware of the extraordinary design qualities of Westfalias or the versatility of Syncros...Then this is the right group for you!
Our "members" (read that in an unofficial/non-bureaucratic/no-fee way) have a wide variety of backgrounds (an interesting mix, really) but we all share a common interest in VW buses, traveling, camping and exploring the beautiful Northwest landscapes.We meet informally throughout the year, usually for weekend trips, much more frequently during the summer months, in a very family compatible environment. As an added bonus, I am pleased to say we have some excellent cooks among our forces, which makes each outing even more rewarding...The campgrounds chosen are sometimes in very well known and conveniently located places, other times remote and primitive. It is a great way to fully know your region, and meet some of the Northwest's best people.
We also meet in cyberspace, through a "list-serv" program, which forwards e-mail from any one person on the "list" to all others. The WetWesties is a product of the Vanagonand Type 2 mailing lists.
Click to subscribe to WetWesties or to view our archives
From Boise to the Pacific coast, and from Ashland to B.C., this is ...The WetWesties!

Members' Forum:
Member count as of 5-1-00: 236
Stickers: The new generation of WW's stickers is currently on the drawing board.
T-shirts: These are excellent quality, white, with the WetWesties' logo in the back, similar to the one on top of this page.$17 each, includes S&H. Contact Jim Arnott to order.

Calendar of events:
1997 See our first year events' photos, locations, comments, maps, etc.
1998 events.
1999 events.

2000
DATE
LOCATION
COMMENTS, PHOTOS, STORIES
April 29th/30th
Puyallup VW show
Puyallup Fairgrounds, WA
A record attendance! 24 buses of all ages, everything from various split windows to a brand new Eurovan camper. Great potluck. Here are the first photos: Whole group , and some of the vehicles. More photos: Pic 1, Pic 2 And yet more coming soon!
June 3 & 4th
Susan Crandall's property
Drain, OR.
Camping at "Westfalia Acres", next to the river. See previous years for more info on this great event
Sept. 8th, 9th & 10th
4th Re-Union
Union, OR.
Our longest tradition...See past years for pictures, or contact Jim for info.
Pacific Northwest's VW event calendar and clubs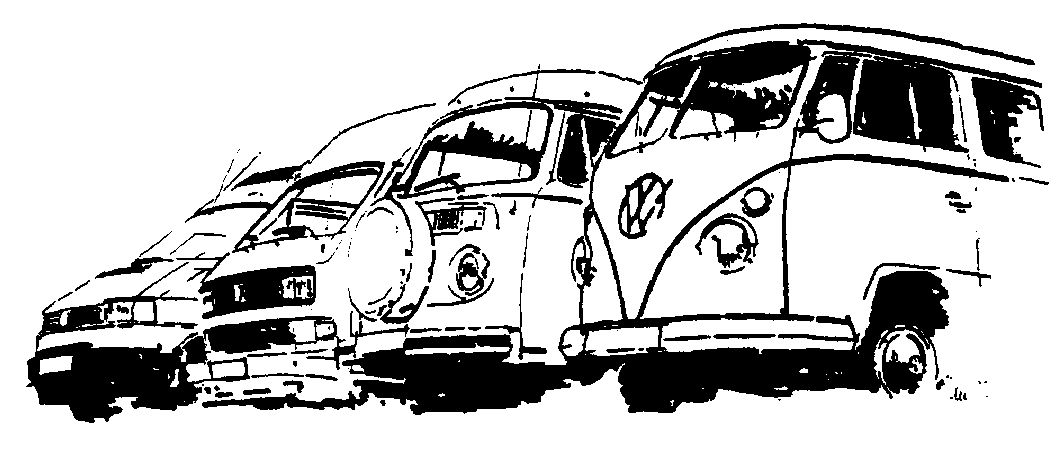 Take a look at some of the WetWesties members and their vehicles: (and send me your own pictures)
Emeri Hansen's '64 bus Pic 1Pic 2
Jack Maynard's 1965 Kombi "Eugene the Green". Pic 1 (Learn about Jack and Kelli's 8013-mile honeymoon trip to Mexico with their splittie here)
Jim Arnott's 1977 Riviera Campwagen "Bleu" Pic 1 Pic 2
Phil & Pattie Carlson's Vanagon Westie Pic 1 Pic 2
Charles "Luke" Lukey's (right) and Crandalls' (left) buses at the beach. (As seen in the 1996 NEATO/Bulli Kartei/SSVC calendar). Pic 1
The Frampton's wonderful sequence of Volkswagens throughout the years. Pic 1
Harald and Nancy's impeccable '90 Westie. Pics 1 (with H&N) and 2 (with Fafner)
Pete and Sally's well-traveled '87 Westie.
Kim's'78 Westie
The Ostrom's '87 Westie. This one takes a while to download, but it is a great looking photo.
Curt Long's 1987 Westfalia Syncro and '71 Riviera , sleeping under a bridge
Brad Thompson's '72 Riviera "Wonderbus"
Craig Stanley's '81 Westfalia
Pat and Debra Steppic's '71 Riviera
Nate and Denia Morse's '66 E-Z camper
Dale and Trish Goodvin's '72 Westfalia Campmobile "Lily"Photo 1 Photo 2
Jeff Gentry's Vanagon Westie in McKenzie Bridge, OR
Nick and Jackie MacDonald's Vanagon Westie in the Northern Rockies





Some outstanding links:
GENERAL:
The Type 2 Webpage A comprehensive view of pre 1979 buses. Events, chat, classifieds, etc.
Vanagon.com Ron Lussier's superb site. Photos, stories, links, accessories, tips, etc.
ORGANIZATIONS:
Highly recommended, I invited them to attend one of our events
Volkswagens of Western Oregon (VWofWO) Local events, swaps, and more.
The Westfalia Owners Web Site A must for any Westie owner...
Northwest's Volkswagen Clubs OR., WA., ID. & Canada.
Steve Schwenk's Syncro Page Information, links, accessories, photos, etc. of these wonderful vehicles.
CAMPING:
CampNet America The original source for camping information on the WWW.
Check out Tom Stienstra's " The Complete Guide. Pacific Northwest Camping " Featuring more than 45,000 campsites in WA. & OR. The perfect travel companion for any WetWestian.
The Riviera Pages A section devoted exclusively to Riviera Campwagens.
EXCLUSIVELY FOR FUN:
Volkswagen AG's technical recommendation for "Journeys Under Difficult Conditions"
Some Warholian bus art
1990 Vanagon add Not Astro, not Caravan, not Aerostar...
Roll Your Own As seen in the 1980 Whole Earth Catalog
Volkswagen AG's "birth certificate" of my two buses.
A bus/westie buyer's checklist , by Tobin Copley.
Why you should never park your bus close to a big tree...
Towing truck? We don't need no stinkin' towing truck!
Pics of an LT-31with german license plates, as seen traveling through the Oregon coast in June 1998.
Barbara and I drove Fafner to our first wedding anniversary celebration in this fire lookout in eastern Oregon
Photos of the T5 prototype.(So where is the character??) Pic 1Pic 2
SOUTH AFRICAN CARAVELLE AND MICROBUS
The only country in the world where the Vanagon is still produced (and with great success): Some brochure photos , crash test More to come: my own photos of some pretty good looking South African Transporters (details, interior, accessories, engine, etc.)

Contact me: Cris Torlasco , or sign our Guestbook
Drawing of the four generations of Westfalias courtesy of VW-Bus-Club Koblenz, Germany.

This page created with Netscape Navigator Gold and permanently evolving.
You are VW enthusiast #
to visit this page since April 6th, 1998.
WetWesties is not affiliated with Volkswagen of America, Volkswagen AG or Westfalia AG. The VW logo is trademark of Volkswagen.

This page last updated on May 10th, 2000
Copyright © 1996 Netscape Communications Corporation. Photo © PhotoDisc, Inc.