Oven, 3-way Electrolux refrigerator, stationary heater, dual air conditioning, big bathroom, full size bed, smaller bed at dining area, water heater with electronic lighting, two gas bottles, electric awning, and lots of practical details. Ideal for a small family, a couple, or 3 adults. Fully equipped and ready to hit the road!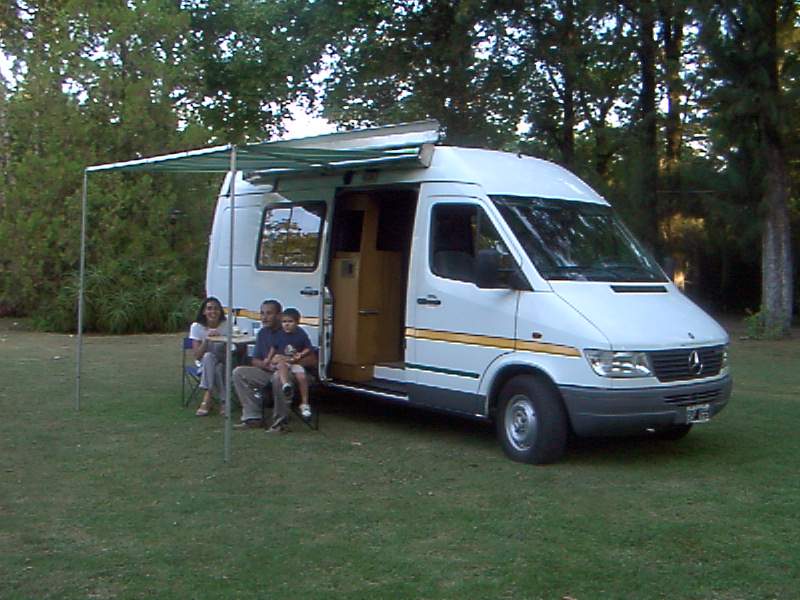 Vehicle Specifications
Mercedes Benz Sprinter 310 Turbo Diesel

Engine: 4 cyl, 2550cc, mechanical fuel injection (106 HP)

Disc brakes in front and rear wheels

Power steering and power front windows

Factory radio/tape player with detachable face

Transmission: Manual, 5-speed

Heavy duty tires

Fuel: Diesel (80 liter tank)

Average fuel consumption: 13 liters/100 kms

Highway cruise speed: 110 km/hour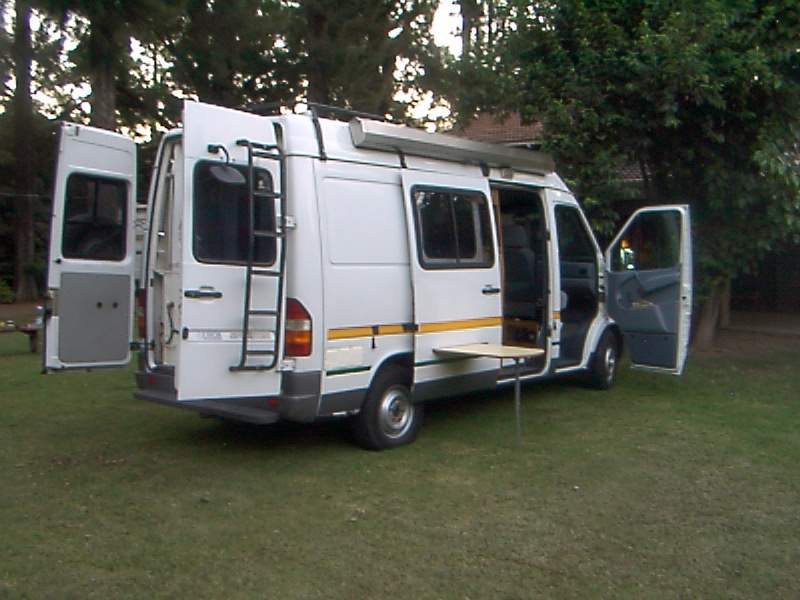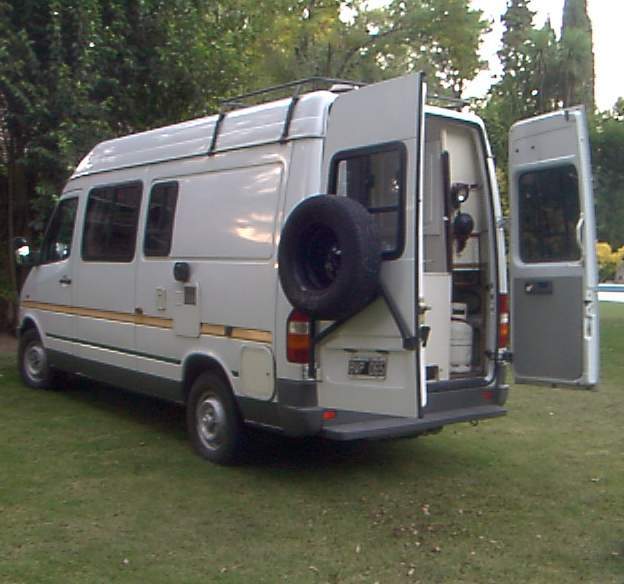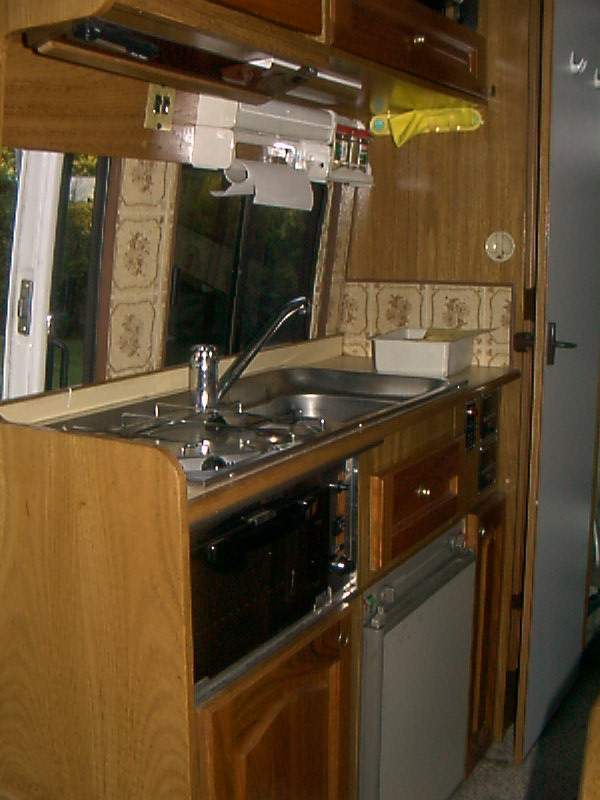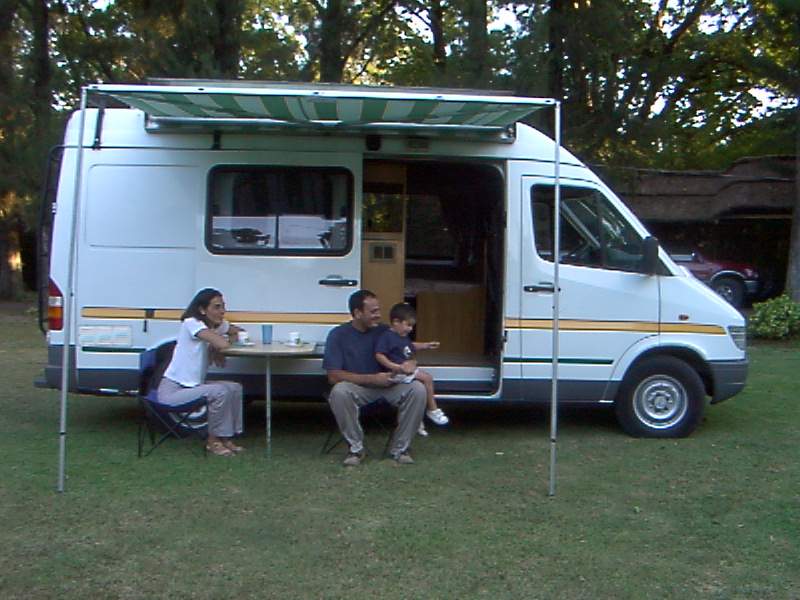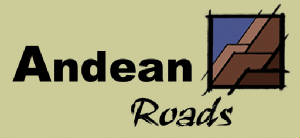 Copyright © 2006 Andean Roads Motorhome Rentals. All rights reserved.