Fully equipped for the comfort of 4 adults and 2 kids (or other combinations). The Mercedes Benz Sprinter is of local manufacture, which means that parts and service are readily available.
Click on the thumbnails to see photos in detail.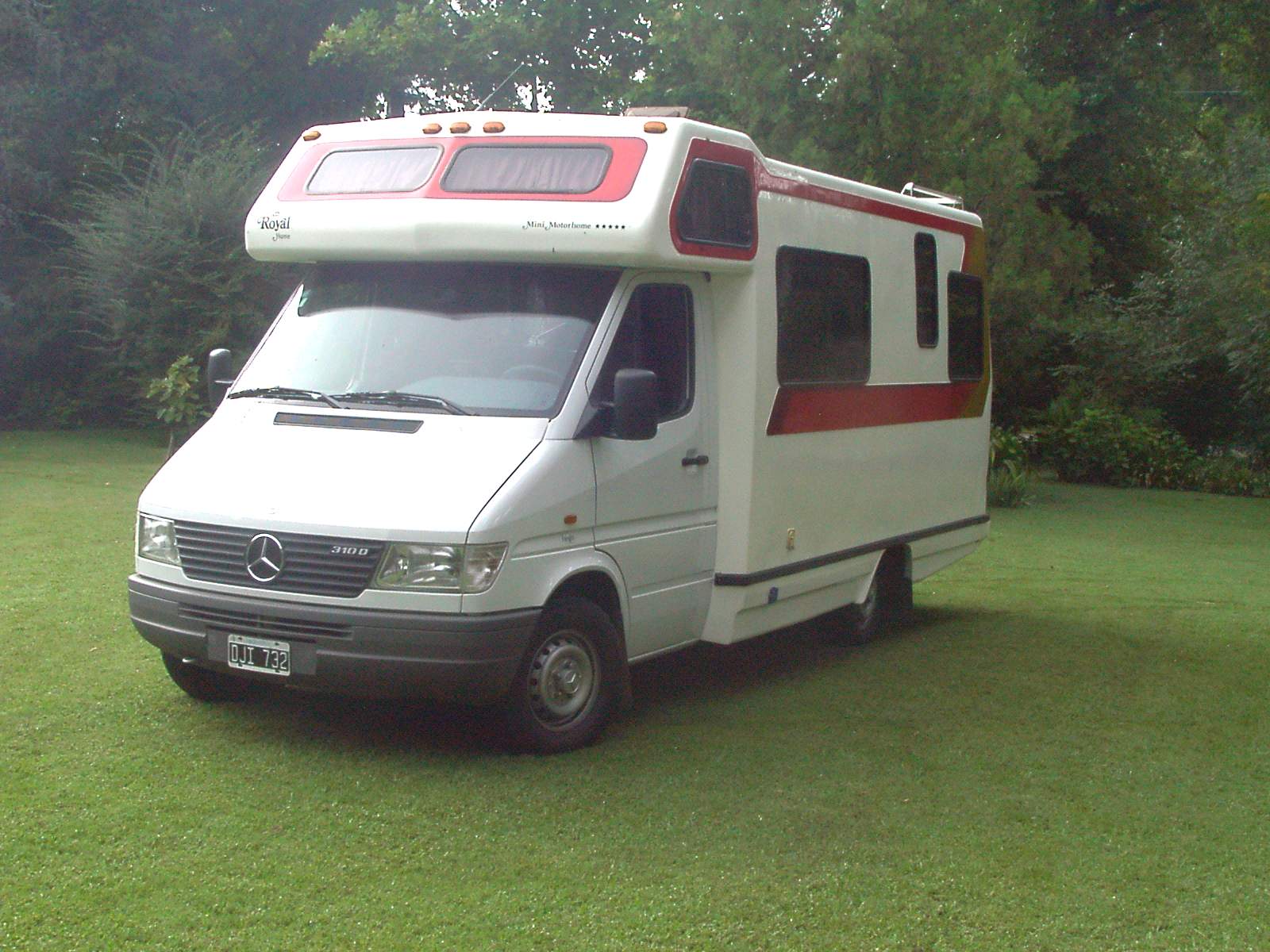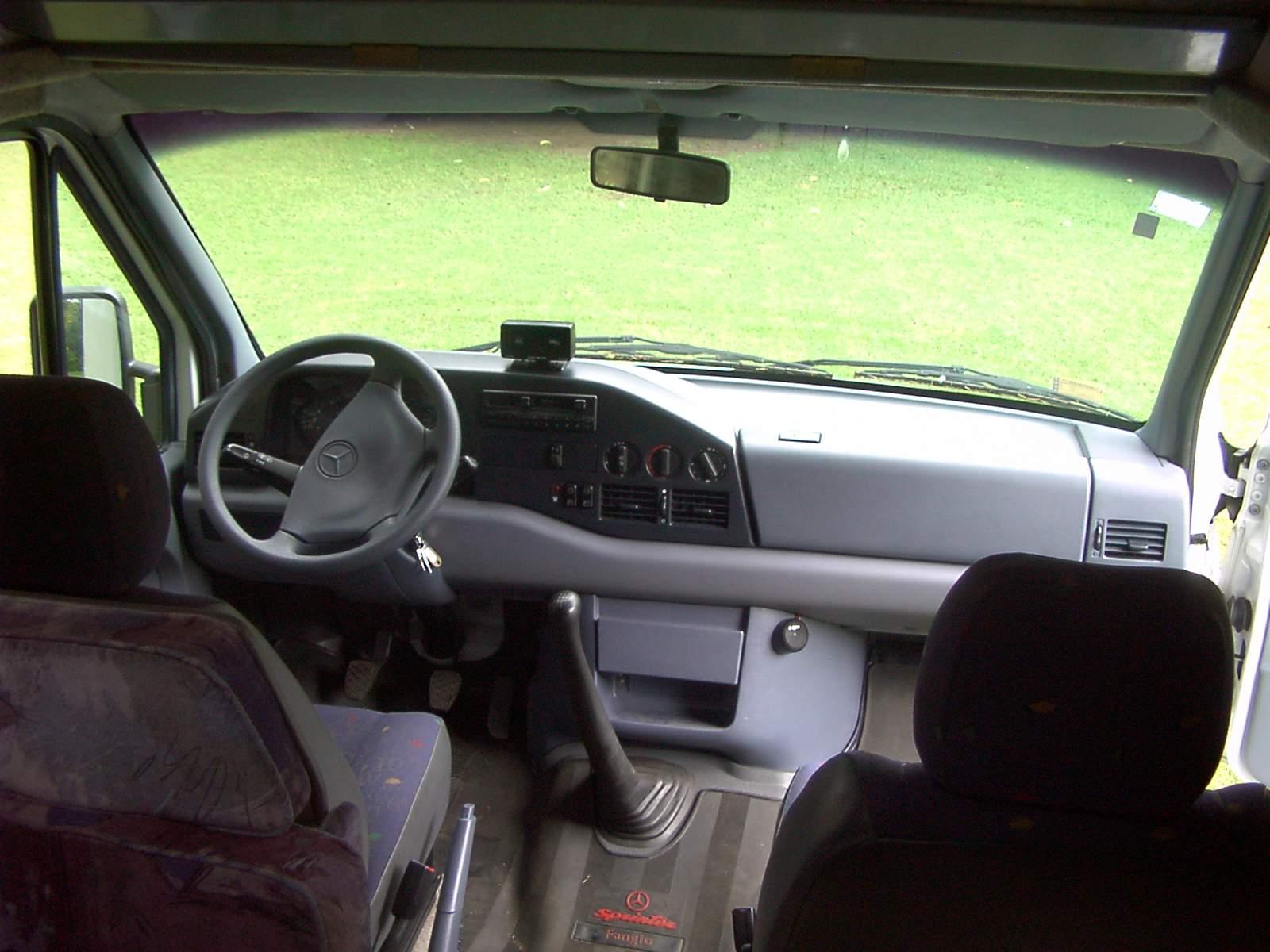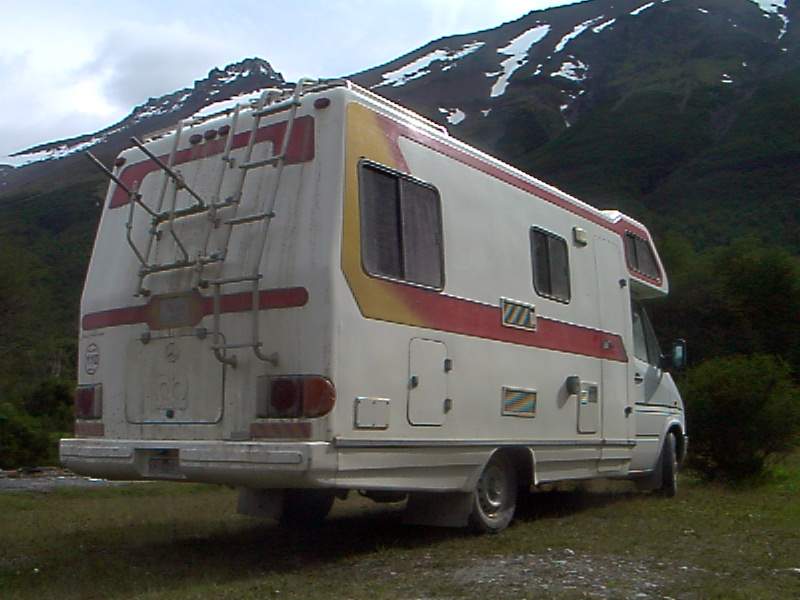 Vehicle Specifications
Mercedes Benz Sprinter 310 Turbo Diesel

Engine: 4 cyl, 2550cc, mechanical fuel injection (106 HP)

Disc brakes in front and rear wheels

Power steering and power front windows

AM/FM radio/CD player with detachable face and 6 speakers

Transmission: Manual, 5-speed

Rear-reinforced suspension

Heavy duty tires

Fuel: Diesel (80 liter tank)

Range: 500 kms.

Average fuel consumption: 13 liters/100 kms

Highway cruise speed: 110 km/hour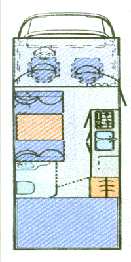 Motorhome Specifications
Motor Home sleeps 4 adults and 2 children, or one more adult

Private main bedroom with queen size bed, storage cabinets, closet night reading light, and fan.

Dinette seats 4 adults and has storage areas under seats

Huge rear storage compartment

LG TV and VCR with remote controls (optional)

Stainless steel 3 burner range cook top, dish drying area, and sink

Electrolux 3-way refrigerator with ice maker

Bathroom includes shower, sink, Thetford W.C., built-in cabinets, humid-resistant surfaces, roof vent, and operable window with Venetian blinds.

Dual battery with switch

All fluids and fuse electronic central control panel

Bed dimensions: 1.90 meters x 1.25 meters; 1.85 meters x 94 cm; and 1.96 meters x 1.20 meters

Alarm system tracks the vehicle via satellite

Rear bicycle rack (for 2 bikes)

Rear ladder for access to roof rack

Vented stationary heater (gas)

Water heater (gas)

Overall vehicle dimensions: 6.50 meters long, 3 meters high, 2.35 meters wide, 2 meters interior height clearance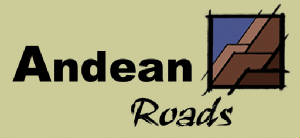 Copyright © 2005 Andean Roads Motorhome Rentals. All rights reserved.