Books/Guides:
A compilation of songs, articles, comic strips, scholary essays, poems, and short stories depicting Argentina's history, culture, and politics. "It is impossible to find a better introduction to the labyrinth, enigma, and delight that is Argentina, from the first sightings to the latest curses." Edited by Gabriela Nouzeilles and Graciela Montaldo. Duke University Press, 2002.

Click on the above link if interested in this book.
Maps: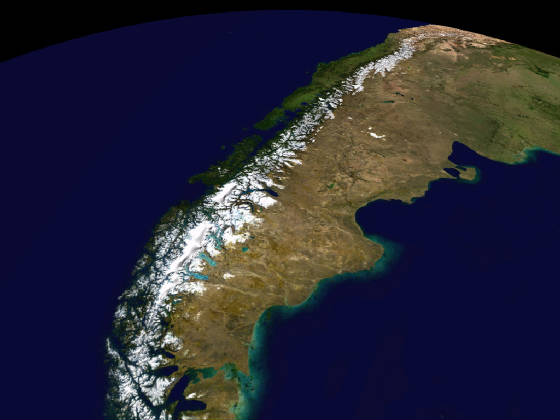 Satellital Photo (NASA)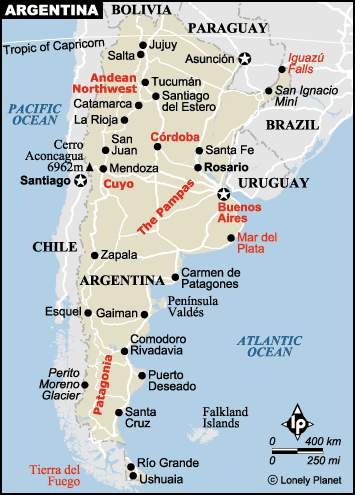 Regions (Lonely Planet)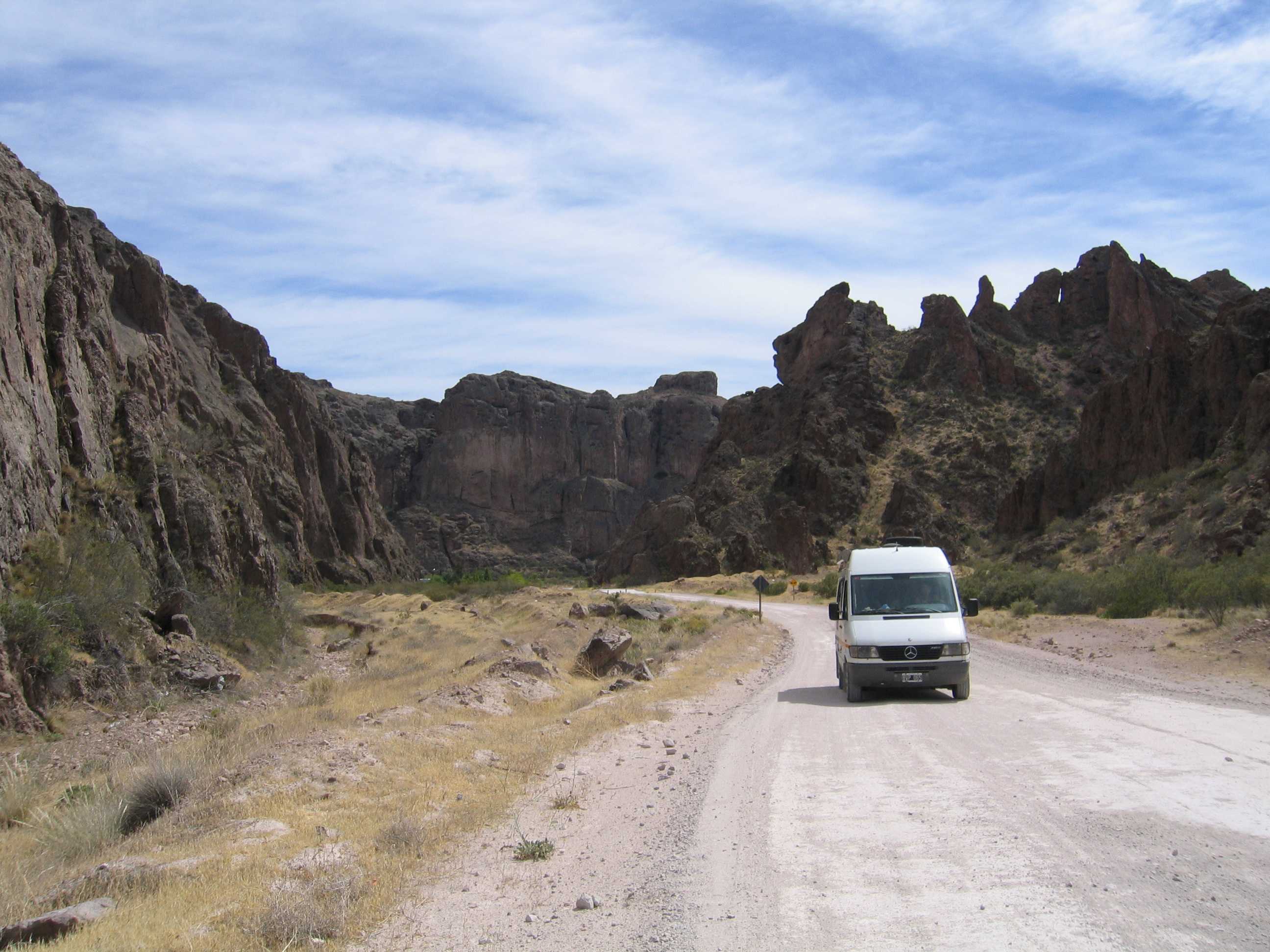 Photo courtesy of Adrian Kempf
Feel free to contact us with any itinerary questions.
Copyright © 2007 Andean Roads Motorhome Rentals. All rights reserved.