Some comments from past clients about our service:
"Our experience is that if you want to feel and live Argentina then traveling by car is the thing to do. After our recent trip (October 2003) we can say that it is even better with a motorhome. You can travel at your own pace without having to worry if you will find somewhere to stay and in what conditions it will be in, especially if you have children. They do not have to get used to a new environment everytime you are somewhere else, they can sleep whenever they want and you can cook a meal easily anywhere, anytime.

We checked via Internet the different motorhome companies and chose Andean Roads for its excellent personalised and honest service. Whether it be, among others, the payment modalities, the special insurance coverage or the child safety seat installation in the motorhome which were arranged for us quickly and in an unbureaucratic way. The motorhome which we had fulfilled
our expectations. We travelled over 3200 km along the northeastern part of Argentina without any glitch.

I was really happy that Cristián (owner of Andean Roads) asked me if I would be so kind to write a couple of lines regarding the rental since I had previously commented to my wife that it would be a shame if others would not find out about the company. Thus I can say that we fully recommend Andean Roads as the company in Argentina for renting motorhomes. If you would like to contact us for furt
her information then please feel free to at
dd_auer@web.de
"
Derick & Doris Auer, Germany.
"Flamingos on the shores of Andean lakes, snow-capped peaks, tasty and
varied local foods, peaceful colonial towns, a comfortable "rig" and very
personable tour guide--we couldn't have asked for a better trip!"
Linda Fuller, USA


"Our trip from Buenos Aires north to the province of Salta was
fabulous! Thanks so much for helping us plan a completely worry-free
trip. The people, the history and architecture, and landscapes were
incredible, and the photographic opportunities were simply amazing. We
look forward to coming back soon!"
Greg McLauchlan, Oregon USA


"Our trip from Buenos Aires to Ushuaia all over Patagonia was delightful. We drove for more than 7,500 km through Argentina without any problem, visiting beautiful places. Our eighteen-month old son found it beautiful too and enjoyed it very much.
I do recommend travelling with a motorhome because it gives you the complete freedom of going and staying anywhere you like without having to worry about hotels and restaurants or bus connections or whatever."
Ivano Dei Giudici (and family), Italy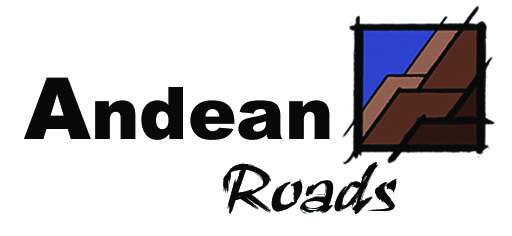 Copyright © 2004 Andean Roads Motorhome Rentals. All rights reserved.