The original interior is spotless and complete. An added item is a matching porta potty that the original owner did back in the 60s. It fits right between the icebox and the jump seat and the upholstery matches the gold vinyl of the rest of the interior (no modifications were made to the original setup). He also made a matching pillow that comes with the bus as well. The bus is a walk-through model. The spare tire in the rear corner is the original Continental from factory (!), and has its original nut holding it in place (and vinyl cover as well). The vinyl flooring is the original, in very good shape as well. All the interior lights are original and in working condition. The original front door panels are a bit damaged in the lower end. There are reproductions available for these, but I am happier with the originals and thus never bothered.

Click on the thumbnails for larger photos: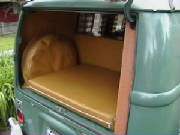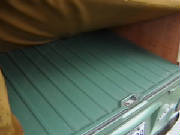 Close to perfect rear area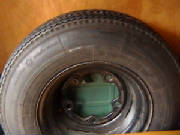 Original Continental Spare!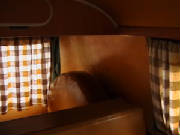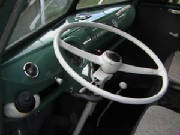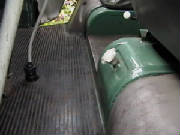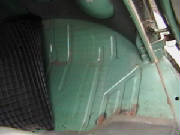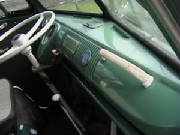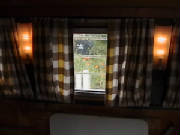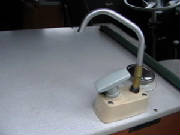 Original Whale water pump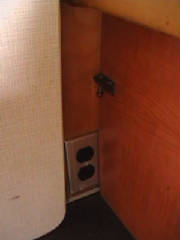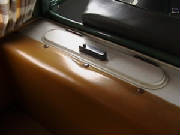 Correct SO42 cabinet handles throughout.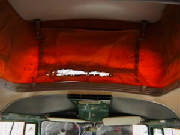 Original pop top canvas damaged in front area